Durable steel frame
Synthetic leather
Soft plastic armrest
Cold cure foam seat and backrest
Neck and lumbar pillow
PU star base
1D armrest with height-adjustment
Simple swing functionality
Stepless class 4 Hydraulics Gas Piston (certified up to 150 kg)
Maximum load: 150 Kg
60mm double-caster wheels
Full width: 59.5 cm
Floor to seat base: 43 - 51 cm
Seat depth: 56 cm
Backrest height: 85 cm
Armrest height: 30 - 37 cm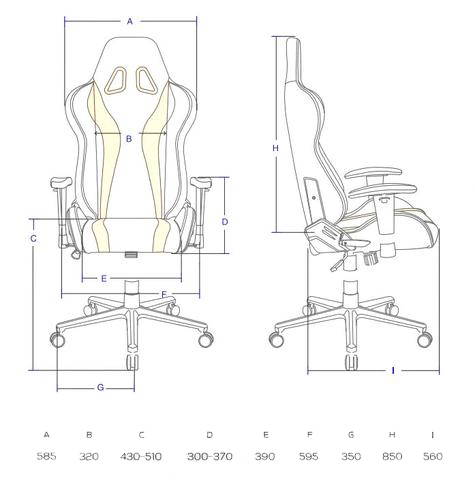 The Soleseat orion comes with a 5 year warranty - no strings attached.
This warranty does not cover:

- Improper assembly.
- Improper follow-up maintenance.
- Damage or failure due to accident, misuse, abuse, or neglect.
- Chairs used for commercial activities, including those in rental, demo, .

FOLLOW us @arenaracer.store
There is no related products to display.